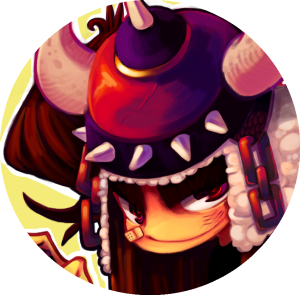 About this potty-mouth illustrator
A few years ago she acquired an important skill called B.A in Graphic Design, but she ended hating it to death. After long struggles, pitfalls, and rejections, she managed to work with animation industries. Her victim list includes Nickelodeon, ChickenDuck Show, Dave Alvarez Studio and Art Director in Vejigantes the Animated Series among others.
The XX Concurso de Album Ilustrado a la Orilla del Viento 2016 and Inktober 2016 played a huge role in her life. She is a background painter, concept artist, character designer, illustrator, web developer, and finally… a graphic designer. Drawing is not just fun or a way of communication. It is more about connecting and been vulnerable with each other.
She is an autodidact that loves to learn new things, from out of the box to pushing boundaries. Growing up stuck to her tv watching Disney movies and having lots of illustrated books was her norm. As a result, this became her reason and origins of loving traditional animation. Fun fact: her first video game ever played was Rayman, becoming her favorite character of all time!
Interests & Hobbies
✪ Love DIY!
✪ Enjoys pixel-art
✪ Interested in 🍊🍗🍩
✪ Sketchbook as Holy Bible
✪ Loves video games
✪ Driving and traveling as an antidepressant
✪ Favorite subjects: psychology, empathy, etc
✪ Likes paranormal stuff
✪ Always craving something sweet
✪ Collects miniature vintage toys from the '90s