EDIT: I really wanted to delete these a long time ago, they make me cringe at times. But seeing what it used to be my life several years ago, and looking back at the whole turmoil, the progress, and my growth, I think it's worth re-reading from time to time. I can happily say I've come from a long way baby…"
Into My Life 1.5 (01/12/2016)
I wrote this post a long ago in my old Weebly blog, which is called Into my Life, wrote on April 30, 2015. It was a stage where everything that surrounded me changed and made me toughen up. So I'll rewrite this with more details because I think anyone can be facing or faced the same circumstances as me, and probably can learn something from it. Because of this, it will be called Into My Life 1.5.
I have gone through rough times which sometimes I can't explain how they develop and I ask myself why me. I have a heavy past that I can't seem to shake off or deal with it completely. As you all may not know, I've been living on a lodging for about 3 months (since February), and it's not easy to share a commonplace with 5 strangers, with different stories, unpleasant attitudes, bad habits and so on…but is easy to tag along if you are independent and responsible and of course if to stand up yourself.
Hang on!
What really kept my interest up and excited was the event of "Festival Tintero 2015" two months ago. After so much heartache and depression at college, that moment when I'm about to give up on everything, I gave it a shot, just to experience what it is like to be part of these events. At first, my submission was rejected due to a lack of space. Luckily after 2 months, I received an email telling me that someone canceled their space, and I was the 1st on the waiting list. I screamed and jump like I've won a freaking lottery. None of these were easy, as I was accepted to the event, I had to ask for free days at my job, spend money on merchandise, shipping, space, table, and gas. Not to mention I got lost on the road for an hour, trying to figure out the place, but I was really proud of the whole process and gain a decent amount to pay my expenses.
College
Pretty much Hell! Highs and Lows! This and That! Finally! I'm nearly about to end my most hated degree ever, Graphic Design! I don't "love" it like most of my colleagues would, and sometimes I feel bad about it because most of that time I don't think I deserve the diploma for not having a passion for what I studied. I don't find it exciting or enjoyable. I just HATE IT! It's been 5 years of struggle. To conclude the final semester I developed, within months of investigations and weeks of desperate designing measures, an activity book. It became a sustainable book that talks about garbage and the 3R phases, also including 30 nice DIY activities to go anywhere, especially if you were home-stuck.
Overall
Nevertheless, I must admit I have lost the complete support from my family, especially in this painful and endless semester, and I felt I was compromised to be homeless due to an unfair event. Now you see the reason why I'm living with roommates. As for now, I'm preparing myself to apply for the master to one of Spain's college animation, and hopefully, they pick me up in summer. This is something new for me, earning experiences and connecting with new people; and hopefully gaining my passion and confidence once more, by studying on a degree that deep inside I know it will complete me and probably make a 360 º turn in my life, for the better.
Into My Life 2 (02/10/2016)
Last summer I met my other 3 housemates. I was worried that these 3 girls might end up as a nightmare (like the last 2 that I met from the beginning), but good things these girls are nothing compared to the forgotten souls that lived in the lodging of terror.
We were actually shy to each other from the beginning, most of the time we were in our respective caves and the only time we needed to open our mouths to communicate was whenever we said hello or had questioned about our responsibilities and domestic tasks. The time passed by and the older or previous members (us) were feeling less tense and anxious around these new housemates.
The new housemates are a delight. I feel comfortable around them, we protect each other and we have a lot in common. I don't feel compressed by authority nor I'm in the urge of choosing sides. These girls are mature and each one of them is interesting, especially one girl who has a talent like me. I'm grateful for having peace and comfort at this moments. My first semester was awful, the second one was good and the third looks a bit promising.
Pretty Fucked Up Chicks
The first time I moved to the lodging I faced these 2 nightmares. Hitler, though she was the supreme authority. As an elemental teacher, she treated us as kids, and we needed to ask for permission for almost anything. In her final day on the lodging, she accused us (me and my roommate) of stealing her $2 shampoo. Sicko Nun used to steal food for 4 months, was a compulsive liar, always put us in trouble and pretended to be someone in front of others, not to mention she used to stare at us in our sleep several times (creepy and no, I'm not kidding).
I'm considering making a comic about my first experiences in the lodging. I bet there are a lot of people who have encountered these ridiculous situations or simply they need to laugh at something. I don't want to be traumatized by these events, instead, I want to look back and make fun of it. Looking at the positive side of it? Maybe.
Into My Life 3 (02/19/2016)
This year I afforded several tools for my convenience for my artworks and conventions. As well as last Christmas, I had a very special gift; a big one that caught me off guard. After all the trouble I got through and all the mischief I've caused because of my attitude and circumstances, Santa knew I deserved to be rewarded for the hard work and sacrifice. I was awarded a Canon Pixma iP8720 and oh boy, it is big and heavy as a Transformer! I couldn't take it to my lodging, it was way huge for my room, so I had to place it in my secret lair.
I started to test it on several settings on my computer, as well with different stock papers. Still, I haven't reached my complete satisfaction yet, but I'm on the right track of the process. It's a bit of a complicated, and I need to go through several phases (mistakes and fall-downs) just to achieve that happy-medium state I desired so much. So you can say that I've been pretty busy lately.
A New System
Ever since I participated in my previous conventions, I took drastic measures and established several changes. This way I can keep track of my expenses, losses, gross earned and what saves time and money. After learning from past mistakes, I decided it was time to hit the budget and buy some useful tools. One of the most essential and efficient tools I have ever bought was a trimmer because I want to avoid to repeat the same mistake (small but deadly accident) of cutting off a part of my index finger with a scalpel. Also because I don't have a good precision with cutters either. I opted for buying my EK Rotary Paper Trimmer for its affordable price and different utilities it posses.
Downfalls for Success
In order to gain experiences and succeed, one must sweat the hard work, make sacrifices, spend what's got left, risk it all and fail, and fail all over again. Here are some nice, brief tips for you to overcome when dealing as a frustrated an independent artist.
Lesson # 1: If you want a cool and shiny sticker, please don't buy products made of plain paper. For starters like me, this Avery product was a headache, a mistake? No. It was impossible to arrange, it was all out of place and I simply dislike it. It has lots of bad reviews, so think twice before diving in.
Lesson # 2: Do research before diving into it. You may want to save a few headaches and money.
Lesson # 3: Test all your artworks of different stocks of paper, until you found the one that satisfies you. At the same time play with the setting of your printer, computer, and programs for better precision.
Lesson # 4: A little maintenance to your printer doesn't hurt at all.
Lesson # 5: The 100lb plain paper seems tough and promising but for printing quality, it makes the sparks of your artwork fade away.
Concluding this session, if my absences shine drastically, don't worry. It's just I'm a bit busy with my stuff but if you like to see my reaction or something from me, you can wake me up or give me a little nudge. I'm alive and well concentrated on my things, I just need a little impulse from the people that surrounds me.
I had a bittersweet busy month. Between endless weeks of work and finishing my merchandise for my upcoming event of Festival Tintero 2016 (tomorrow until Sunday), I spent some quality time with myself as well as hanging out with my longtime partner. We had some much fun together, between mini-road trips, movie nights at the theater, street foods and some fun playing Jak and Daxter Trilogy.
Me and Myself
I've been a little stressed out, sometimes at work, I get 2 weeks with 60+ hours, then the third week becomes 15 hours, and so the cycle repeats. It's kinda stressful and tedious to be part of something you don't like but fortunately, it helps you pay the bills. I really want to take the big leap, I want to be somewhere I belong and I'm making the best of my efforts to prepare myself for my next journey.
Well, my therapy for relief was a little bit of sketching while eating some interesting foods. With all the sketches I decided to make up a food theme calendar because I'm good at girls and food. Duh!
The Ups & Downs
Let's say I had some of my worst moments and because of them some doors had been opened for me unexpectedly. A few weeks ago my Hortense (from a previous commission) was featured on Deviant Art, got another commission and was asked to work on 2 new projects: an interesting comic and a collaboration for Comic-Con 2016. Also, I had been hanging out more with my old partner and we made some new discoveries, quite surprised we had so much in common that we can't be separated because we somehow produce good vibes and motivation to each other. I think we might end up doing something interesting in the future.
Festival Tintero 2016
I've been preparing myself and my merchandise for a long time, I'm quite happy to participate once more (2nd year) on Festival de Comics y Arte Independiente de Puerto Rico. I can't wait to see my allies and their new stuff, also meet new faces and make connections! One of my most creative merchandise was keychains. I'm so proud of myself. It's been a long time since I saw this tutorial by the talented Niaro.
This time I have lots of merchandise to offer and still looking up for more challenges and ideas for my other events in the near future. For now, I'm in the pursuit of transparent holographic sheets for some new stickers and probably the calendar.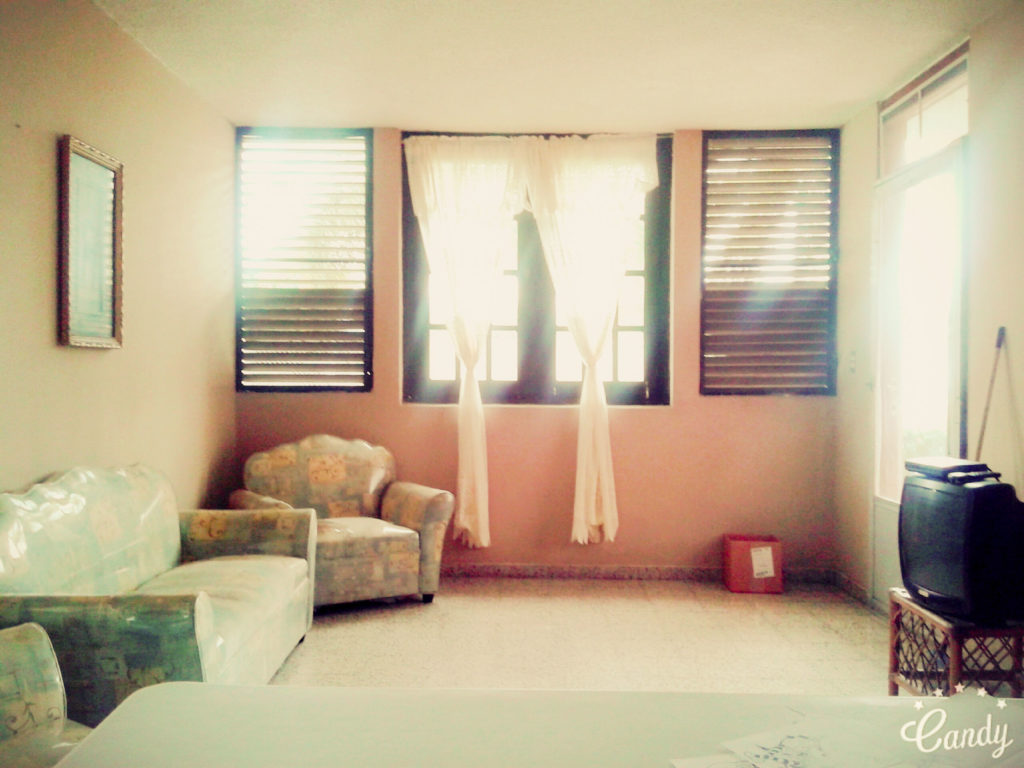 This semester was awesome, all the girls, including me, manage to hang out a little more. From late nights snacks & munchies to awful rants and crazy rides. We got the opportunity to get to know each other better, share opinions and experiences and also help each other. I love these girls, even if we had our differences, rants or misunderstanding, I do love them. They became a blessing once they stepped in our lodging, and for that, I am forever grateful for them becoming part of my life!
Street Foods
Basically, I've been hanging out on these food stores with the girls, yeah I spent a few bucks this month because of this, but I actually like it. We shared some laughs, confessions, and even a bit of argument, but is ok.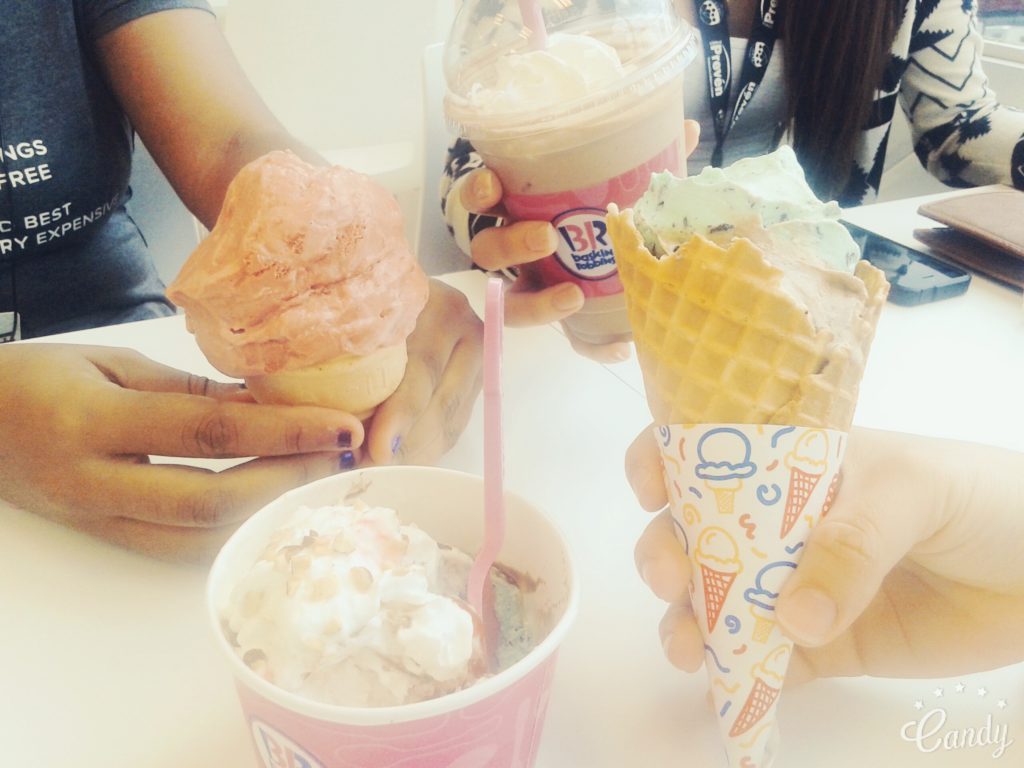 I enjoyed every bit of these moments, they were all special and funny. A few doors closed while others opened to reveal a path. Now I have to work hard to build the track, so I can ride back to my destiny, where I belong.
The Hangout Spots
I've also been to many places like the beach, restaurants, friends' houses and even at the supermarket (I know this doesn't sound fun at all, but keep reading.) Recently I have established a strong bond with 2 of my coworkers, and it's been a lovely process. I never thought in my life to make a friendship with people who are completely different from me, have drastic background stories and have barely anything in common with me. I guess life gives you surprises after all.
Taking care of my aunt wasn't easy, but I enjoyed her company all the time. Recently she got an injury on her leg, so I had to watch her from time to time, and take her to the offices and hospital whenever she needs it. We laughed at our jokes and stupidities, we shared stories and experiences and mostly we took care of each other, and still do. My aunt is one of those women who wake you up screaming, and explains things with more screaming, eats and argues like a boss, and loves her lifestyle while regretting nothing from her past. Now that's something admirable from a woman with years of suffering, challenges, and goals. I can't believe I've been missing this out for years, should've hung out more with her years ago. The supermarket has been my spot for hanging with my aunt lately. Recently she taught me how compared prices between lots of shopping papers, how to equalize the prices and so on. I feel like I completed a 1/4 of my adulthood somehow…
Big Preparations
So I've been preparing myself for one of the most anticipated, biggest event in my life as an independent, local artist. So I decided to explore new merchandise and do things by myself, instead of spending hundreds of dollars on companies. Of course, trying to save a few bucks it's good, but sometimes having the experience to deal with stuff, explore techniques and learn your mistakes, is worth a try and to share with people. I already went to the event, so I'll post about it eventually, meanwhile, I'll write about a tutorial of stickers soon!
I spent a lot of money on these materials, I even had headaches with my printer, which is good, because I always liked to be on a workshop or be part of a printing industry temporary, just to learn the essentials techniques as a graphic designer. Nevertheless, I learned and enjoyed myself on the most frustrating week prior to PRCC2016. It was a challenge and now a completed achievement!
Into My Life 10 (10/18/2016)
A lot has happened and the question is: Where should I start? Let me remind you that life is still a bitch, even though I hate her, deep inside I know she loves me as she does with everyone else; but there are times that I simply can't keep myself on foot, and the more I think about it, the less motivated I feel to continue the game…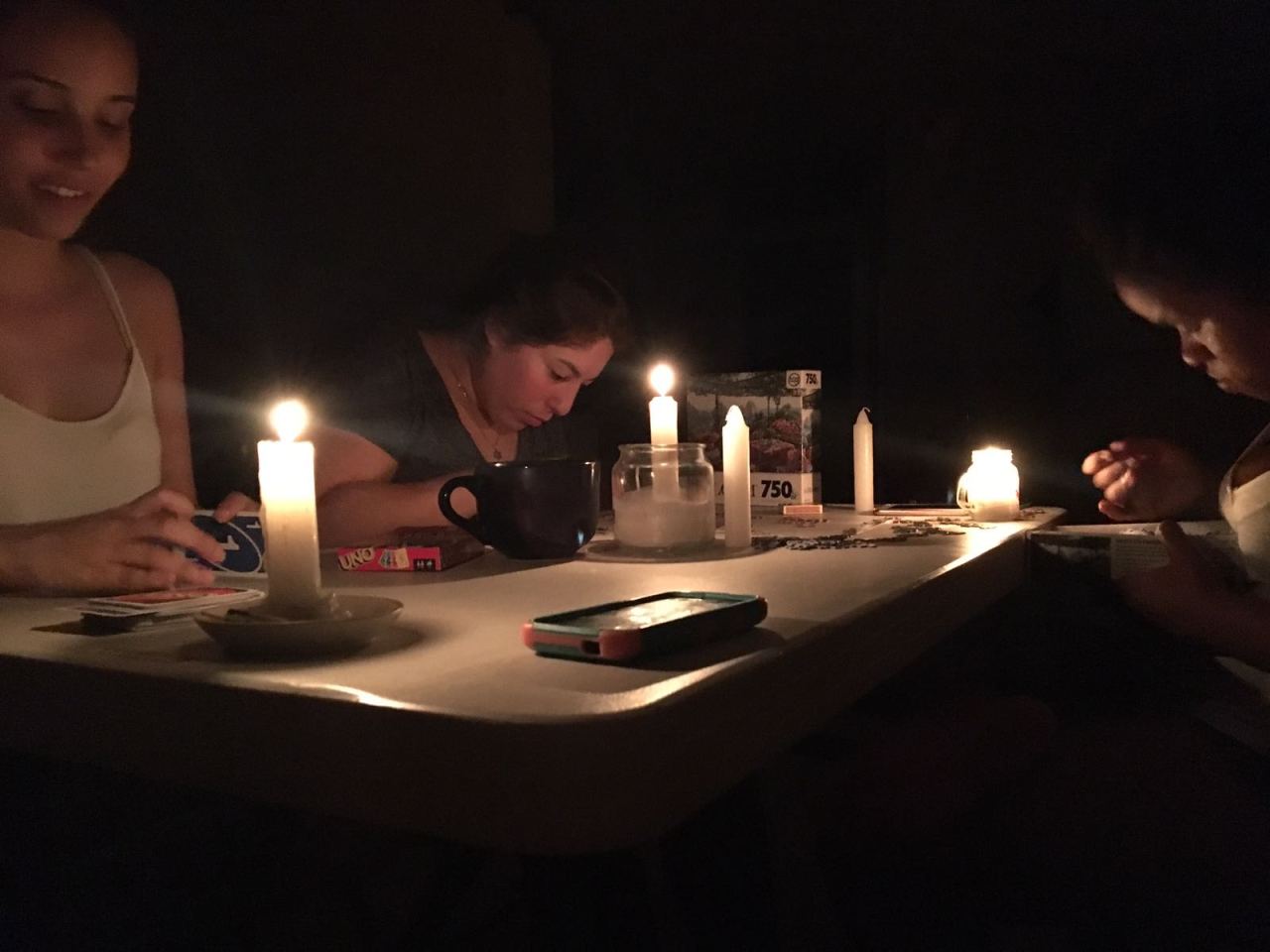 Lights Out
Almost a month ago Puerto Rico suffered from a power loss of energy. The service of electricity was wiped out from the entire island, most of us not only suffered from power loss, but we also lost food, the water was gone and even we went hysteria when the ice drained from every store (this prevented the food from going evil). It lasted 3 days of frustration but we manage to survive with 3 main ingredients: jokes, pranks, and game-boards.
My Special Week
So a few days ago was my birthday and turned 24. That night I arrived from work and felt that the climate was quite. Everyone usually hangs a bit in the living room, but that night nobody was there. I went to my room and saw my roommate, we exchanged some words and suddenly she ran out of the room shutting the door while saying "Stay here!". I compiled for a few seconds and then I screamed while marching out of the room: "I'm 24 and nobody grounds me or lock me in my room, who the hell..." That's where the girls caught me off guard me with a birthday surprise. I was so happy that I didn't let them finish the song while blowing up the candles.
I did have a lot of fun this week.
I became an aunt.
Went to the beach twice.
Got a new professional tablet.
I took some martial arts and self-defense (I really loved the discipline and followed commands).
I went to dine with the girls and got drunk with ONE margarita.
I made friends (while drunk) with pipes, cus they helped me stay balanced while everything was at 45 degrees.
What's Up
Inktober has me pumped up and with all the artworks I had done so far, I'm willing to turn these into an artbook or coloring book just for fun. Right now I'm working on these freelance gigs which I'm excited about. My biggest job at this moment is an animation project I've been working on, with Dave Alvarez, as an artist layout. My main focus backgrounds (quite a challenge, but I love to be challenged!).
The Feelings
Still, it hasn't been an easy month, I've been taking care of someone ever since she had a dispute with her friend. Trying my best to give reasonable advice while been a clown to her just to keep her distracted from depression. That has been my priority. I think I've made my part, for now, I'm more relaxed now that she has lightened up a bit. I also had left an open door for someone that I lost a few months ago over a dispute; of course, my pride blinded me entirely but even though she cast me off from her circle a while ago, I remained the same person to her and things have been working out well so far. We haven't talked about what happened at that time and I believe that things should sometime remain unresolved.
In Conclusion
For now, I'm trying to enjoy the company I have with the people nearby, since I've been feeling a bit sad, angry and confuse over some situations; but I know I'll make the right choice sooner and things will turn out well. I'm very happy that people took their time to grant me their best wishes and lovely message, even some people who had their accounts deactivated, made their way to contact me from another social app just to say hello and happy birthday! (Thank you, Robert, for the effort, it means a lot!)