After ordering many times at Moo (God they are beautiful but fucking expensive) and getting back some rewards by referring to new people, I decided to try something more affordable but similar. I stumbled upon a Zazzle offer (60% discount) on their business cards section, and Mini Cards were on sight. You can read my previous review of Moo's Business Cards in case you were curious.
Zazzle is pretty much expensive but usually has some great deals. These tiny cards are sold for $14 for 100 pieces, while Moo sells them around $20. Though, Moo let you have 100 different designs in your pack and choose between normal or round corners, something that Zazzle lacked off. With the discount, I managed to buy 5x boxes for $35 (shipping and handling included). That's a great deal but we need to dig a little deeper for other aspects such as quality and durability.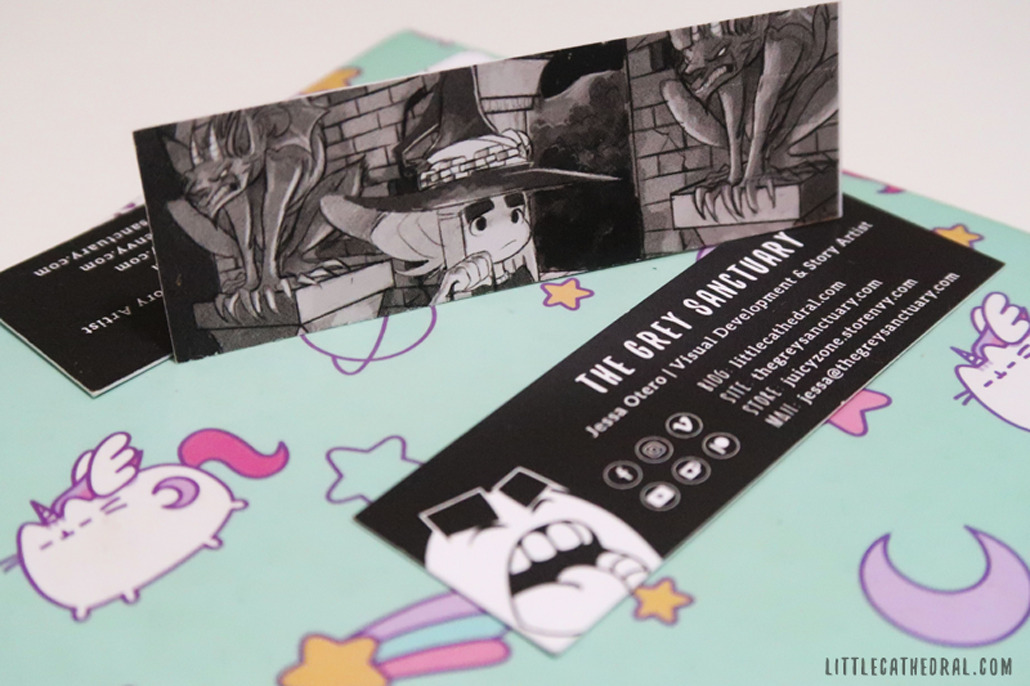 These small errors are bound to happen, especially if there is an active discount offer or the company is been overworked due to massive orders. I have no clue whether this is cut by machines or employees since I've seen some uneven cuts.
Zazzle Vs. Moo
Affordable price ($14.95) 100x cards.
Only 1 design per pack.
16pt up to 18pt thickness.
Double-Sided 3″ x 1."
A variety of papers and finishes.
Rounded corners available.
Regular price ($19.99) 100x cards.
Up to 100 designs per pack.
16pt thickness with Premium Paper.
Double-sided 2.75″ x 1.10″.
Original and Luxe paper stocks.
Has a Matte and Gloss paper finishes.
Cost & Shipping
For a 60% off it seems a very good deal, and shipping was affordable too.
Quality
It was decent but I felt it could have been better. I ordered the Standard Paper with Semi-Gloss finish, 16 pt thickness / 150 lb weight, but the durability of my product didn't convince me. Next time I should order diverse paper stocks and finishes for better comparison.
Quantity
Quantity seems ok, though I wished they offered the ability to add more than 1 design in the pack of 100 mini cards.
Communication
Zazzle loves to take its customers' concerns seriously and is very promptly replying to messages. Take your time to study each alternative and ask for help or question when in need.
Overall 4 ☆ 5
For those who are starting the networking business, and are looking for something interesting and affordable, then this deal is for you. Contrary to us, the veterans, this may seem out of our league, we love things that can serve multiple purposes and possess a high quality and durability. Though you shouldn't feel discouraged by my opinions, is always better to experience things from your perspective.